Out Stock
Samsung UA75NU7100KXKE 75″ LED TV – UHD, Smart, Digital
Product by:
Key features:
75 inch (190.5cm),
Premium UHD LED TV,
features Dynamic Crystal Colour,
HDR1000
UHD Dimming
200Hz Motion Rate
Ultra HD HDR
Out of stock
Description
Pure colour and a new era of style
Q Contrast
Q HDR 1500 powered by HDR 10+
One Near-invisible Cable
Ambient Mode
Q Colour
See full colour in the latest movies. Over a billion colours and shades brought to life.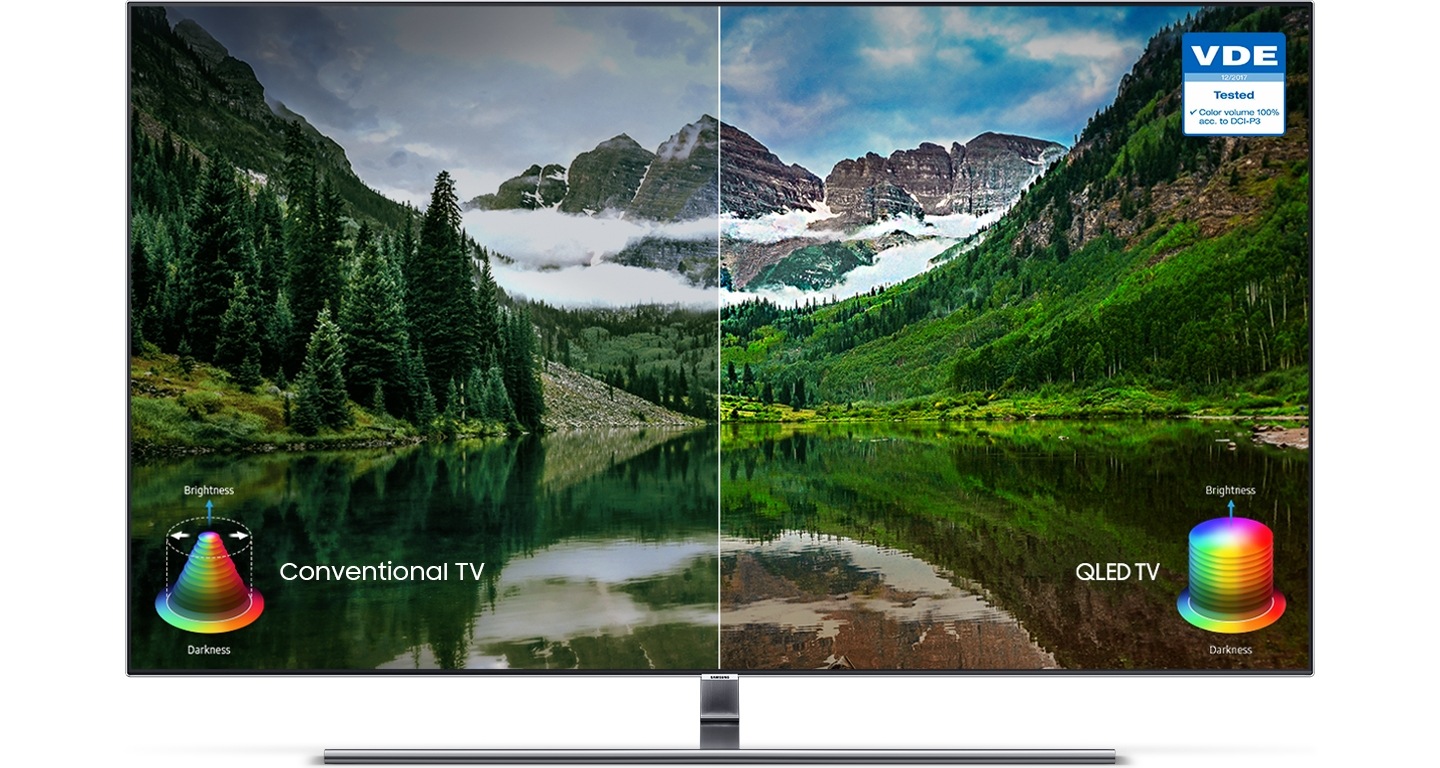 Q Colour / * 100% colour volume measured to DCI-P3 standard, certified by VDE
Colour Volume
Only Samsung QLED is certified to deliver 100% colour volume*, making movie nights spectacular and enabling you to experience sport as if you're in the stadium.
* 100% colour volume measured to DCI-P3 standard, certified by VDE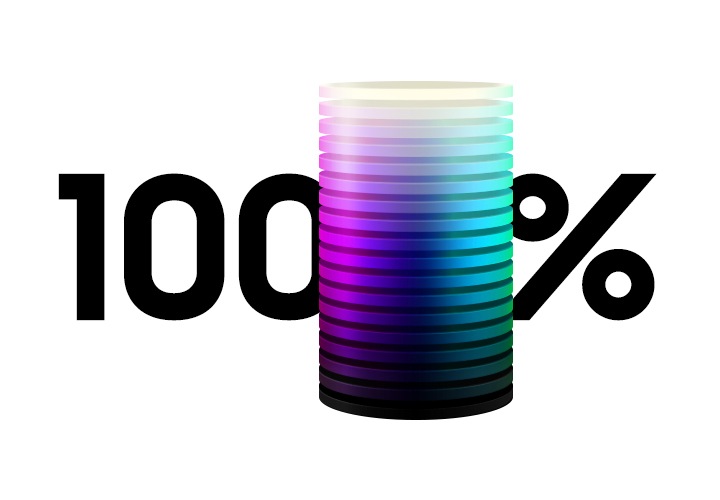 Q Contrast
Finally a TV that delivers bold contrast night and day, with extremely low light reflectivity for exceptional viewing in all conditions.Never miss a moment of your favourite sport, even with sunlight streaming in through your window.
Q HDR 1500 powered by HDR 10+
Only Samsung delivers exceptional detail as the creators intended, with HDR 1500. Never miss the detail in the dark shadows of a horror movie, or the bright sun-filled scenes of the latest sci-fi.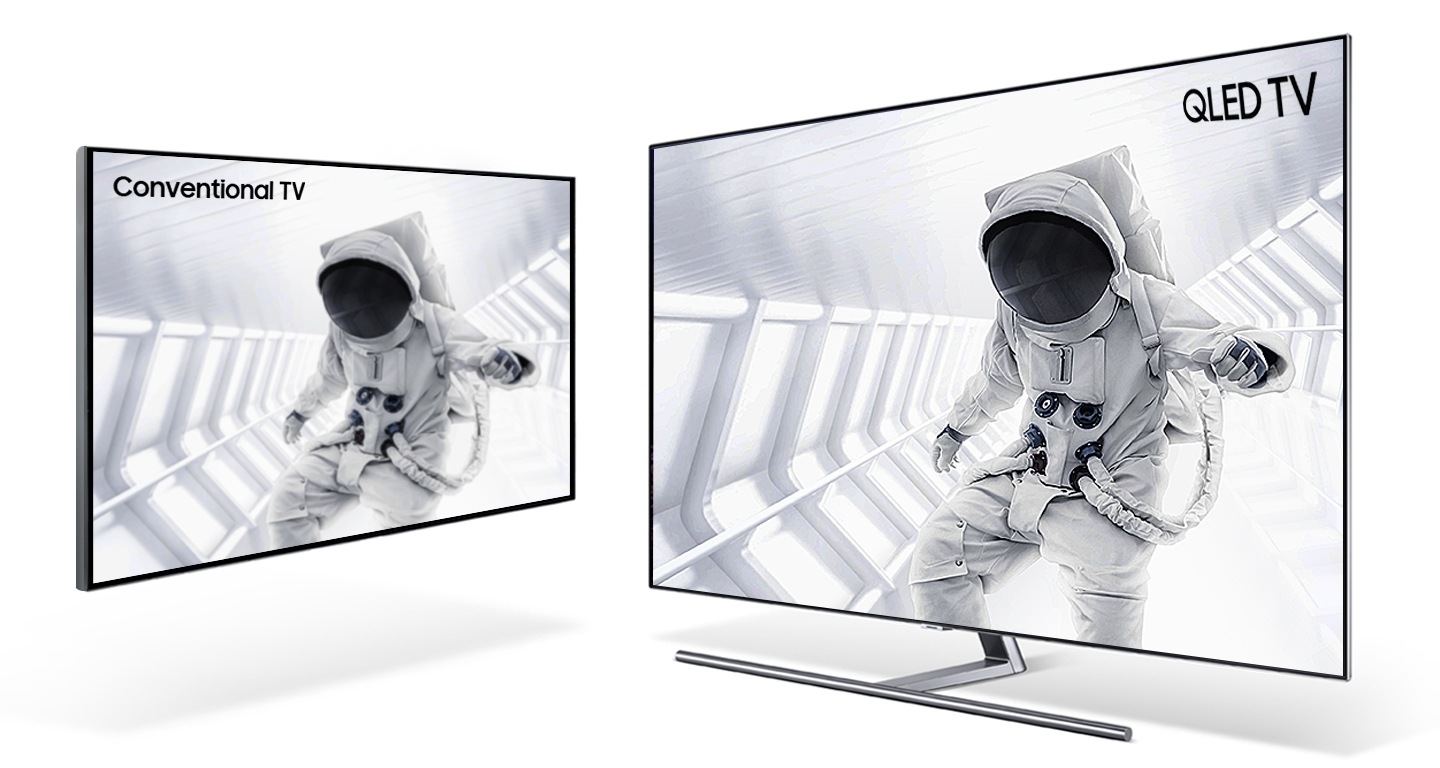 * The certification may vary by model. ** The peak brightness may vary depending on the model and size of the TV.
What is HDR 10+
An advanced HDR technology, HDR 10+ makes sure every scene is precisely optimized for colour, contrast, and details.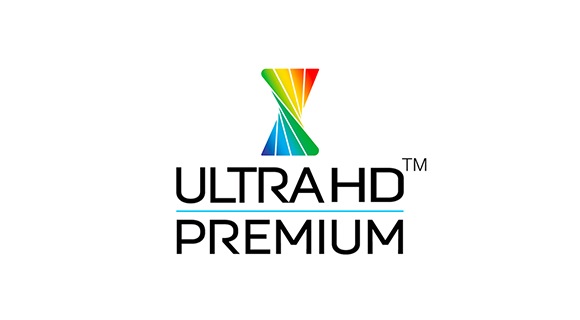 UHD Alliance
Certified Ultra HD Premium is the highest stamp of approval available, ensuring you are viewing UHD content displayed in its natural form.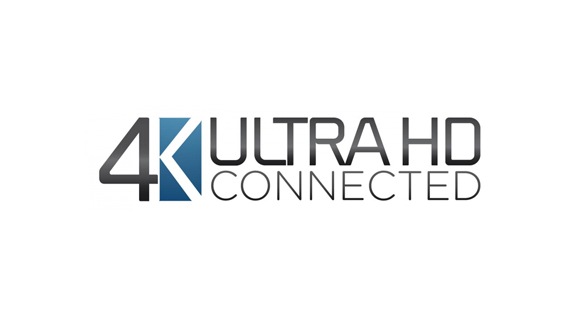 4K Ultra HD
Q7F meets with premium 4K Ultra High-Definition standards as defined by the Consumer Electronics Association (CEA).
Ultra HD
The ULTRA HD certified logo verifies that QLED & UHD TVs have the technical specifications required by DIGITALEUROPE in order to be considered true 4K UHD products.
Make your TV invisible
Finally a TV that removes the big black screen, seamlessly blending into the room with Ambient mode*.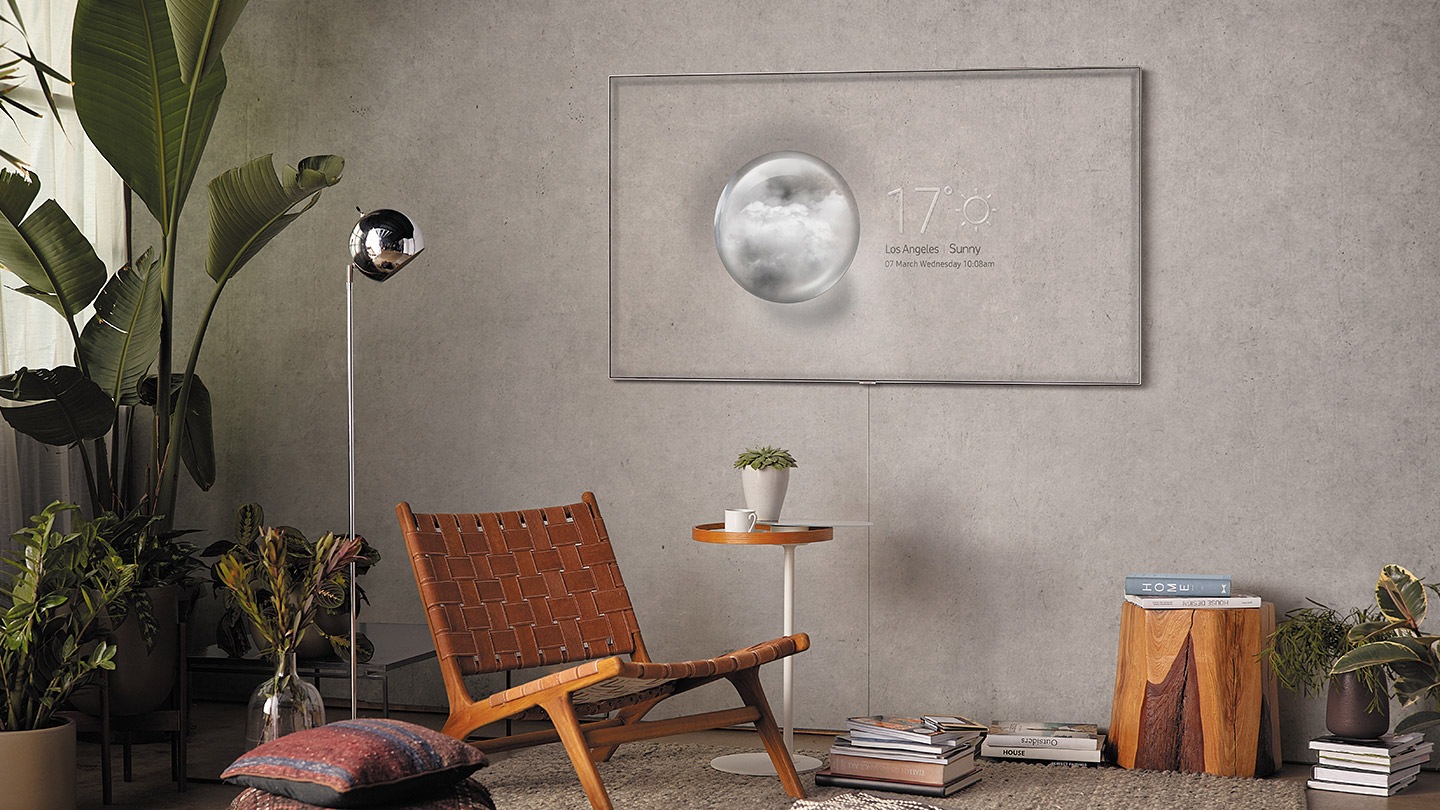 *Some features of Ambient Mode require a compatible Android or iOS phone and sufficient space around the TV to operate; it will have varying results on complex wall designs, patterns, and/or unusual colours.
One Near-invisible Cable
Only Samsung allows you to place your TV anywhere in the room, free from messy cables with our One Near-Invisible Cable for all your connections.
One Connect
Hide all your devices out of sight with the One Connect Box and enter the minimalist living space of tomorrow.
* Devices must be connected to One Connect.
Blend your TV into your home
Only Samsung offers a screen that is more than just a TV. We removed the messy cables and replaced them with the One Near-Invisible Cable. We even replaced the black screen with images and content to enhance your living space.
Ambient Mode*
Décor
Choose from a range of backgrounds to inject a splash of colour into your room.
Info
Get the latest information, weather, major headlines on a new Ambient background.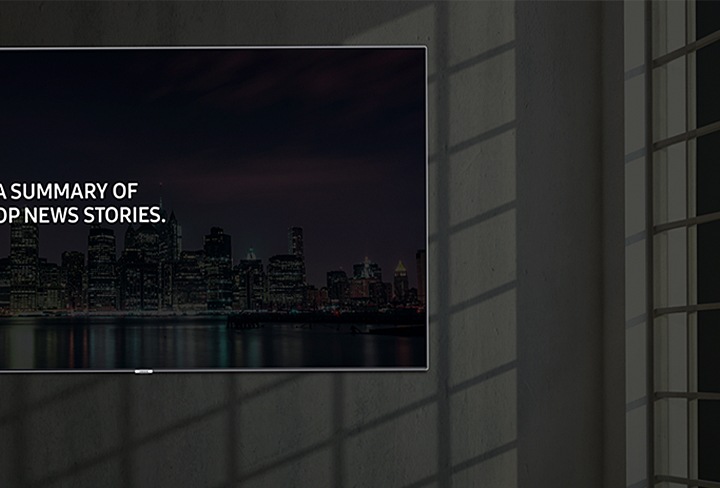 Photo
Relive your favourite memories. Turn your living room into a personal gallery by displaying photos from your mobile or the Samsung Cloud.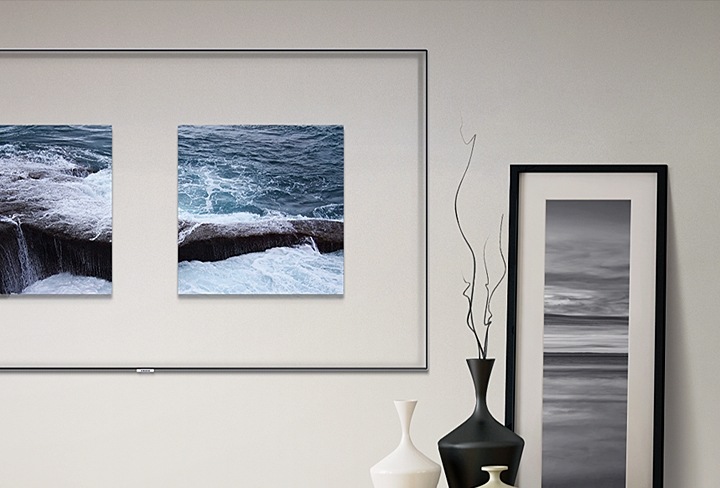 Music
Listen to your music. Simply play the music with voice command or from your smart phone*.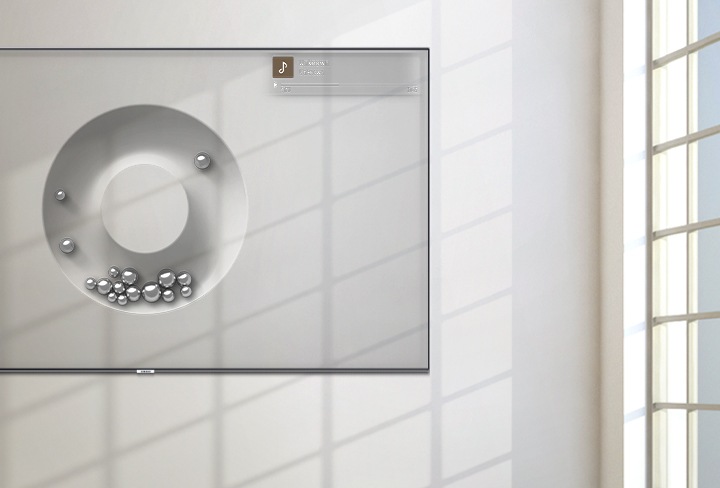 *Some features of Ambient Mode require a compatible Android or iOS phone and sufficient space around the TV to operate; it will have varying results on complex wall designs, patterns, and/or unusual colours. **Service specifications vary by region. *** Images are simulated and for illustration purposes only. The appearance and design specifications which is not affecting to product performance are subject to change without notice. **** All devices must be on the same network and Internet connection is required. ***** Agreement of the Services TV Terms and Conditions and Privacy Policy is required upon your first use.
360° Design
Stylish minimalistic design from every angle. With a stunning clean back and a near bezel-less design it pushes your picture to the limit. Every inch has been thoughtfully crafted from premium materials.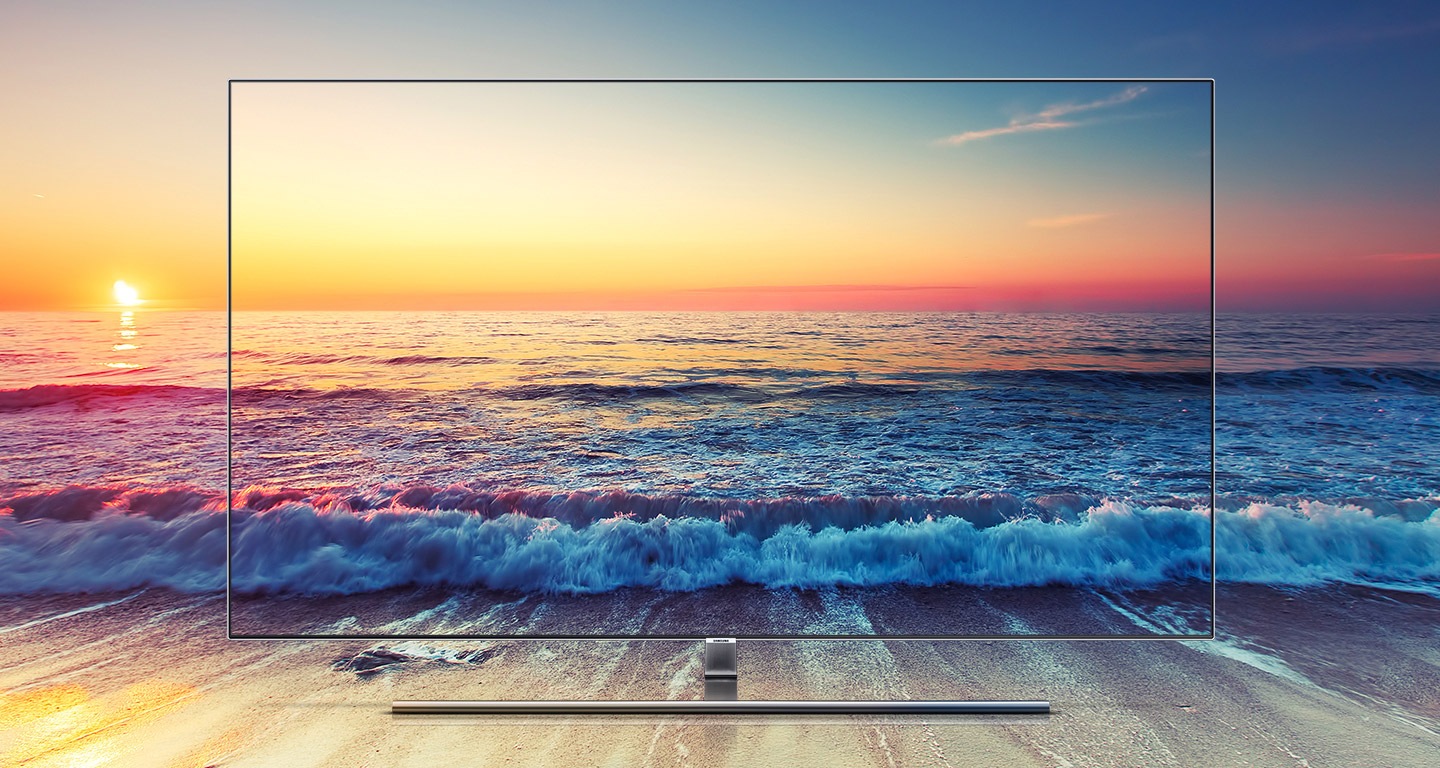 One Mount Solution
Make decisions on your décor based on you, and not your TV. QLED TV's One Mount solution lets you place your TV wherever you want, however you want. Try out different styles, whether it's hanging it on the wall or on a variety of stands that are easy-to-change.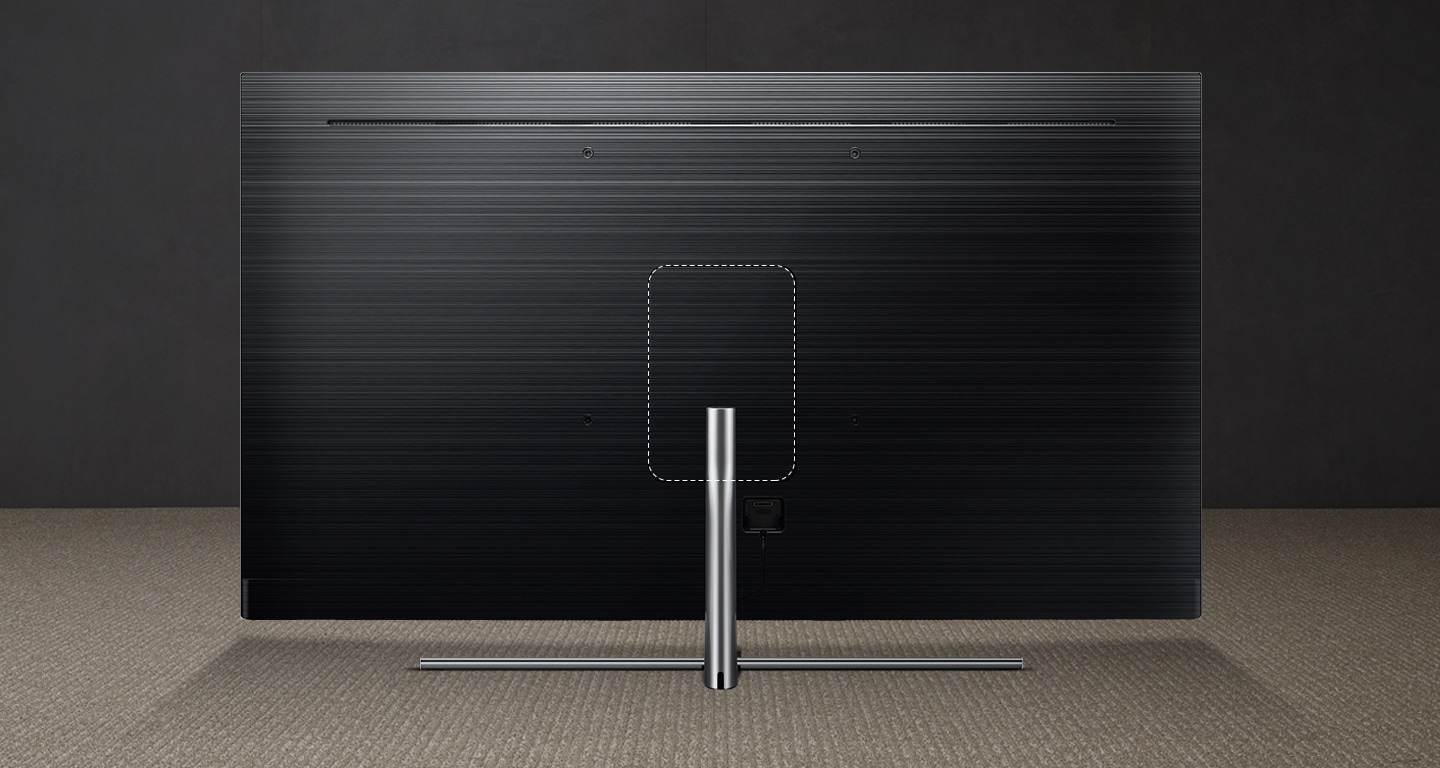 * Studio and Gravity stands sold separately.** Studio and Gravity stands are compatible with 55″/65″ QLED TVs.*** Actual product may differ from image shown.
Tower Stand
Tower Stand is designed to look great wherever you put it. The full-metal body blends in seamlessly with its surroundings, adding visual appeal to your living space.
Studio Stand
The Studio Stand gives your room a unique and elegant look and feel. It is stunning from any angle and fits in seamlessly with your living space.
No Gap Wall-mount
Treat your QLED TV like the masterpiece it is. The no-gap wall mount hangs your TV flush to the wall, fusing it beautifully with your interior décor.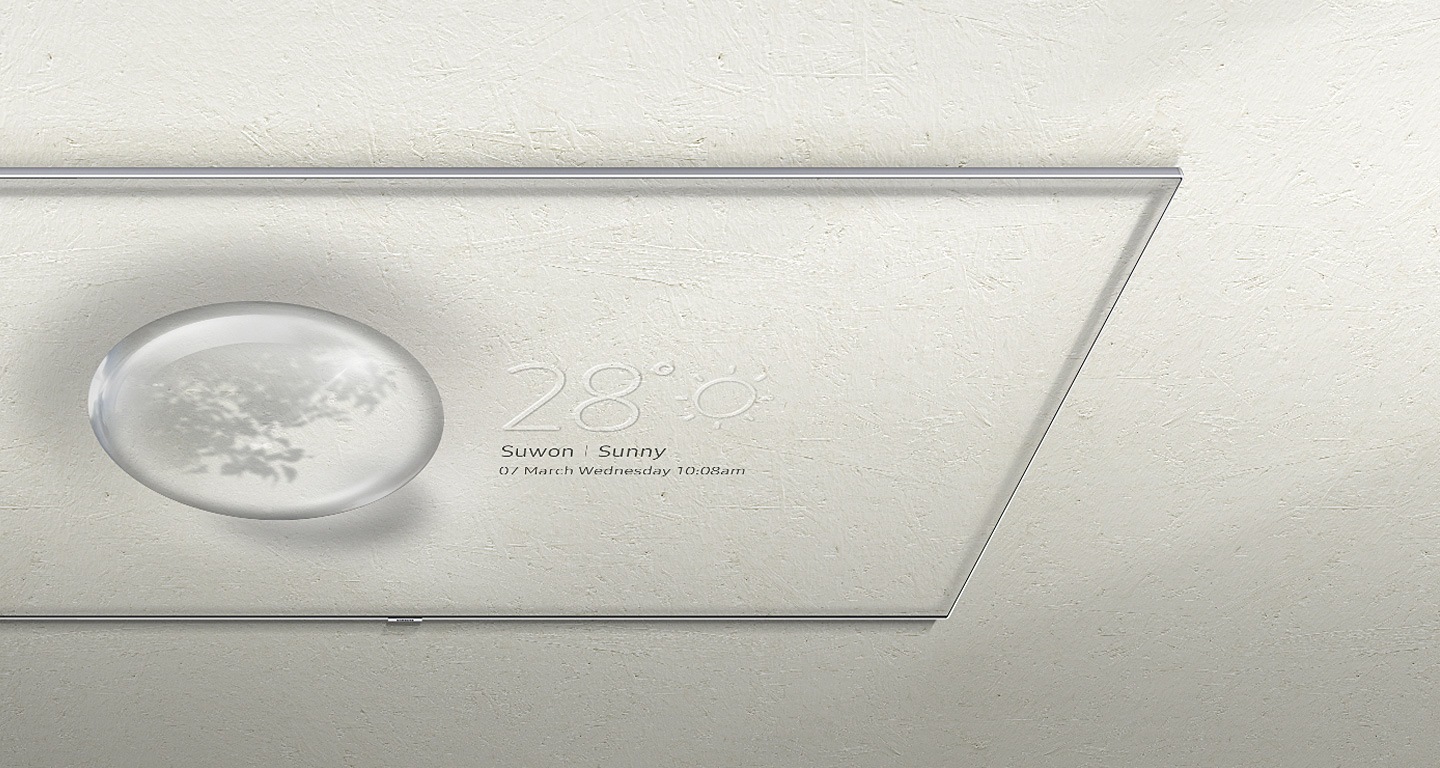 *The images are for illustrative purposes only and are intended to provide better understanding. ** Measured from rear end of the TV, the gap may differ based on the installation and wall type.*** No Gap Wall-mount sold separately.
One Remote Control
Control all of your compatible devices and content with the One Remote Control. You no longer need multiple remotes lined up on your coffee table.
* Actual product and remote control may differ from image shown.
Universal Guide
Finally a TV with everything in one place. Our Universal Guide recommends popular shows and content tailored just for you. Spend less time searching, more time viewing.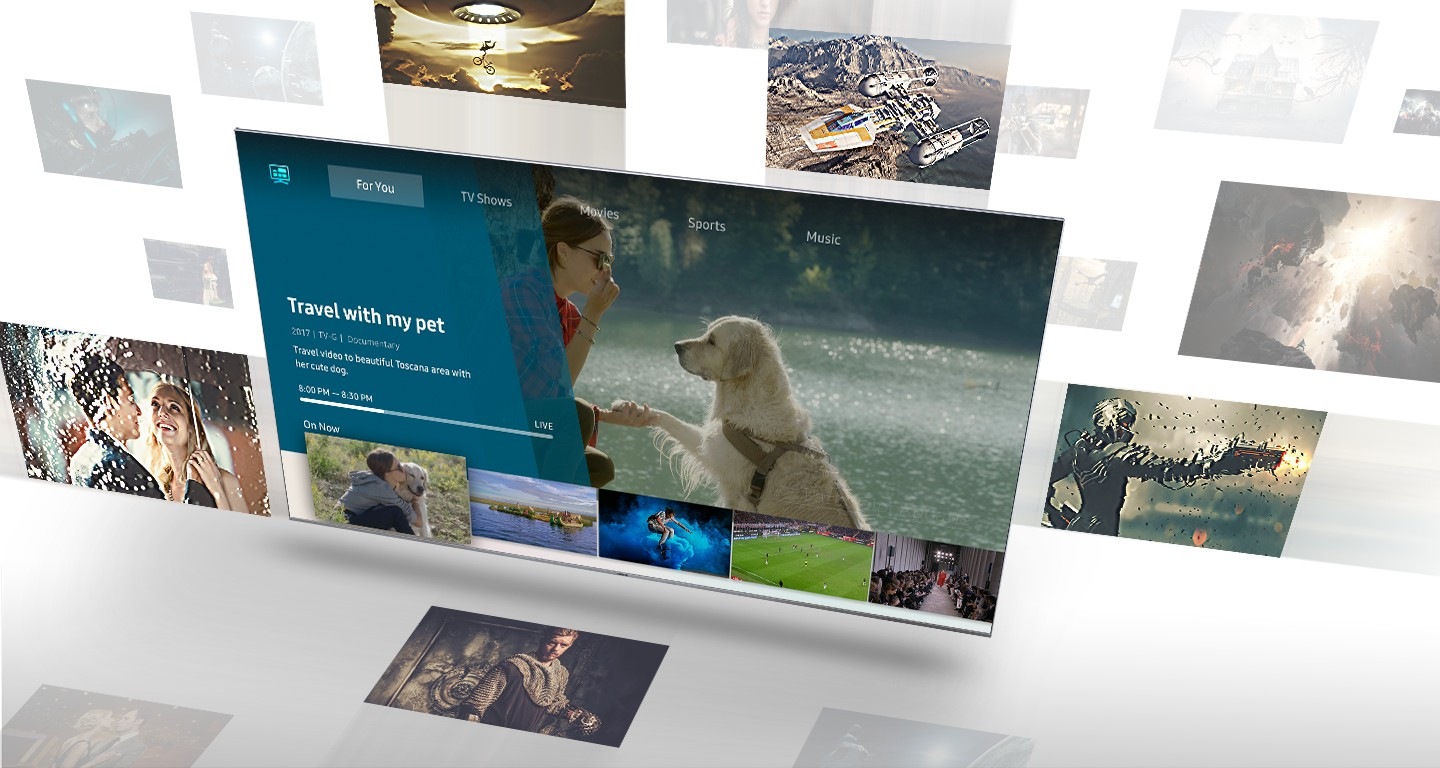 * Agreement of the Smart Hub Terms and Conditions and Privacy Policy is required before use. ** Smart service and GUI(Graphic User Interface) may vary by model and region.
SmartThings
SmartThings turns your TV into a hub for your smart home devices, from fridge to mobile. It gives you seamless interactions and lets you control and monitor your smart home the intelligent way.
* SmartThings compatible devices may vary by region.** This function may differ by mobile and operating system. *** Must download and install the SmartThings app.
Content Sync & Share
Take full advantage of the Samsung Cloud. Seamlessly connect your Samsung smart devices to sync photos. Now you can share your mobile pictures and enjoy it on the TV or refrigerator screen.
* Compatible devieces only.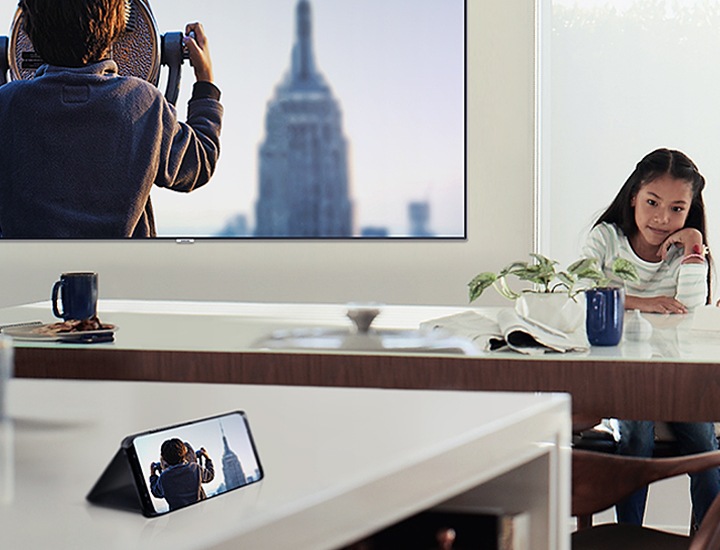 Notification
Know what's on the go without leaving your TV. Get pop-up messages on your TV, with status updates for home IoT devices, calendar reminders, and notifications when your favourite content is on. You can even get notifications on your mobile.
* Compatible devieces only.
Mobile Set-up
Step 1
Your mobile and TV will connect automatically, taking you to the set-up step.
Step 2
If your mobile is connected to Wi-Fi, the network information will be shared with your TV.
Step 3
If your mobile is linked to a Samsung Account, the account information will automatically be shared with your TV.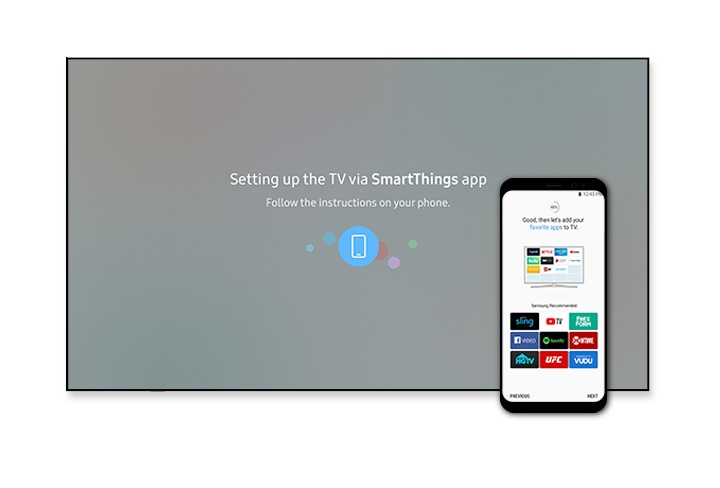 Step 4
Select the apps you want to enjoy and add them to the Smart Hub. That†s it! Now, just kick back and enjoy your Smart TV!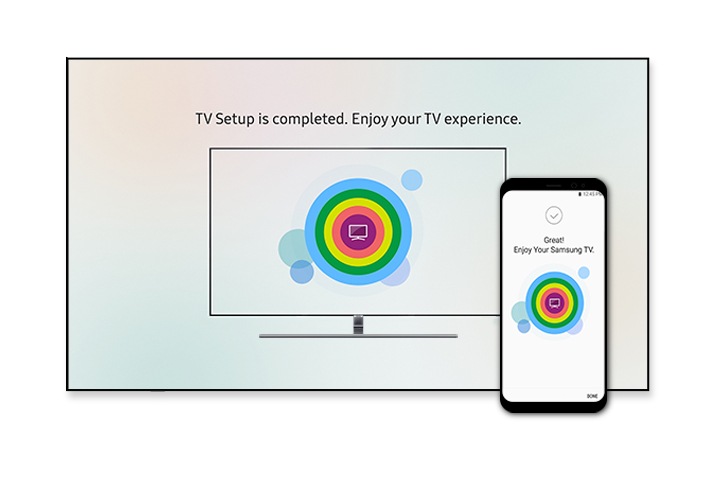 * Setup process requires a Samsung Account. TV must have an internet connection for mobile set-up.** The set-up process can also be done by remote control.*** Auto recognition between mobile phone and TV may vary depending on the mobile device. For mobile devices that do not support auto recognition, open the SmartThings app on your mobile to begin set-up.
Voice Assistant on TV
Control your TV the more intelligent way with Voice Assistant. It's easier, too. Just tell it to flip the channel, search for content, and open your apps. It can also control your home IoT devices.
Q Engine
QLED TV's spectacular picture quality is powered by our incomparable Q Engine. It instantly analyzes every scene you see to bring you the excellent colour, contrast, and details.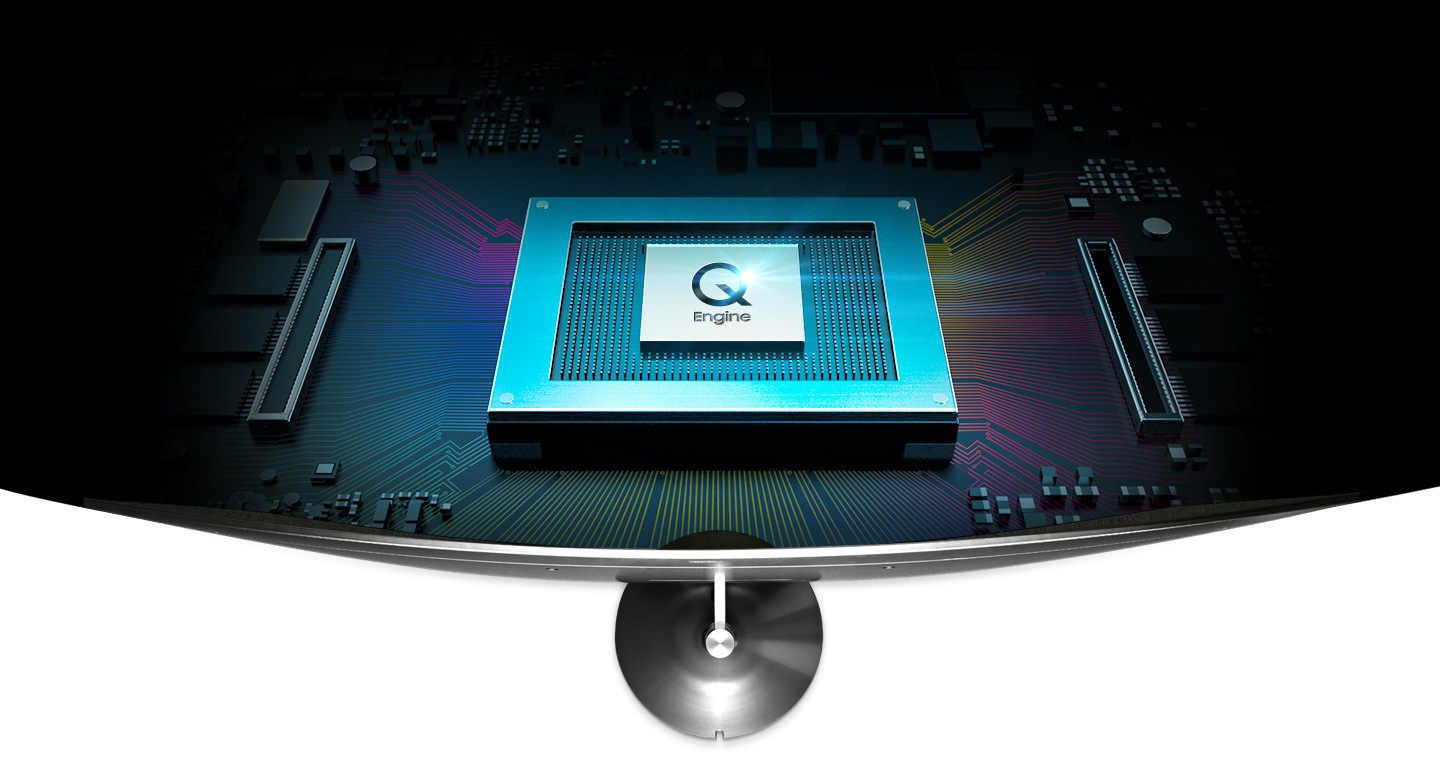 *The images are for illustrative purposes only and are intended to provide better understanding.
Long Life Span
Only Samsung can offer a 10 year screen burn warranty. QLED TVs are composed of inorganic material that provide consistently bright and vivid image quality.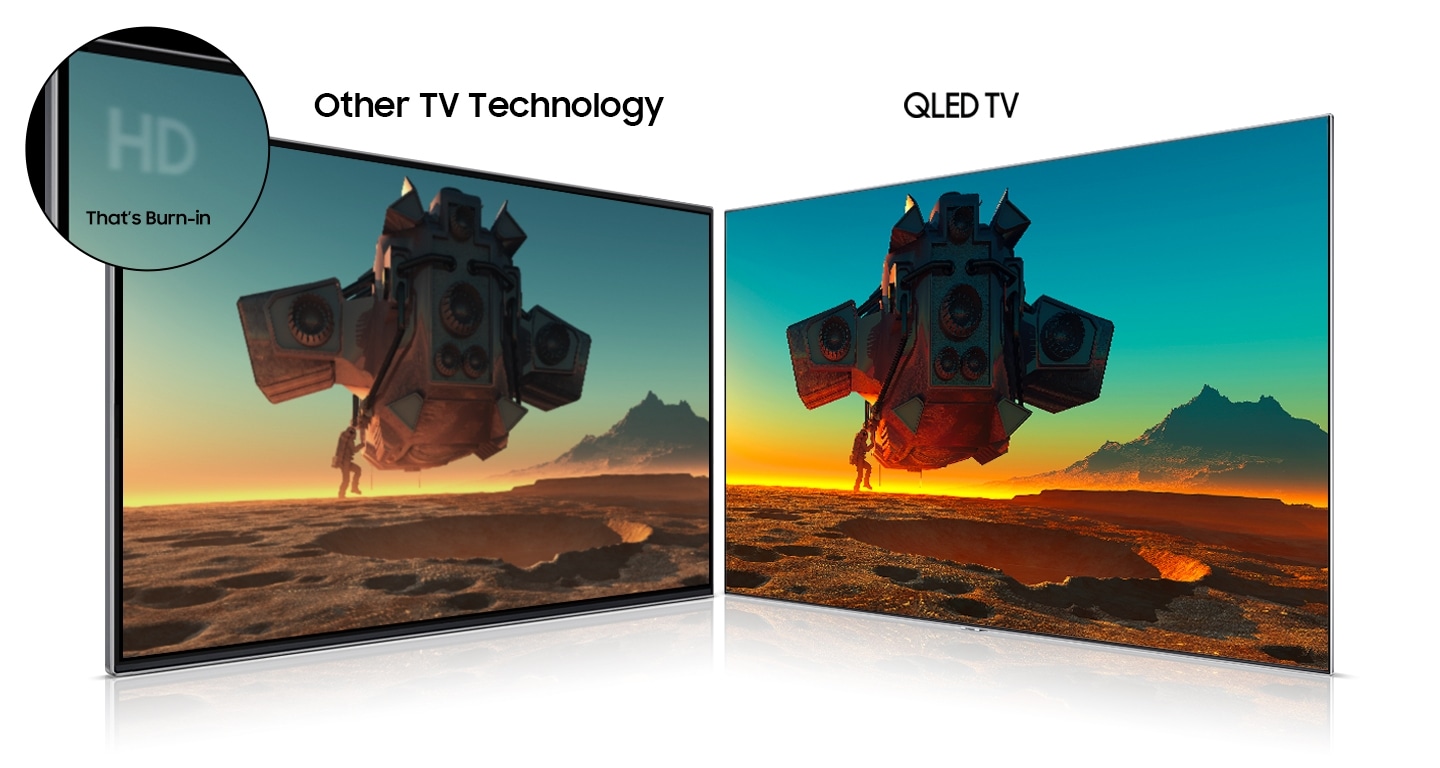 What is Screen Burn? This is a permanent defect on the TV displayed that is caused by having static images on the screen over a period of time, sometimes even as little as one hour. Content that might cause this could be channel logos, news tickers, black bars from movies or head-up displays on games. QLED TVs don't have this issue and come with a 10 year screen burn warranty*.
TV Plus
Get access to a wide range of 4K UHD and HDR content. TV Plus offers latest content and movies in amazing resolution so you enjoy a cinematic experience at the comfort of your own home.
* TV Plus service and GUI may vary by region.
Steam Link
Play games on the big screen seamlessly with high quality graphics and speed. Steam Link app enables you to stream your Steam games without the need to use a separate Steam Link set top box.
* Steamlink service and GUI may vary by region.** Images are simulated and for illustration purposes only. The appearance and design specifications which is not affecting to product performance are subject to change without notice*** Not available in Canada.
65″

65

3,840 x 2,160

3,840 x 2,160

Ultra Black

Ultra Black