LG Washing Machine Front Loader 4J6TMP0W – 2 in 1 8KG
Product by:
Key features:
OPTIMAL WASH for fabrics with 6motion DD
99.9% ALLERGENS REDUCED with True Steam™
Turbo Wash
Smart Diagnosis™
SMART CONVENIENCE WITH NFC
2 in 1
Washer (8KG)
Dryer (5KG)
Direct Drive Motor
Smart
True Steam
Out of stock
Description
OPTIMAL WASH for fabrics with 6motion DD
6 Motion DD technology provides optimized motion combinations for each fabric type.
So it delivers powerful washing performance with less damage.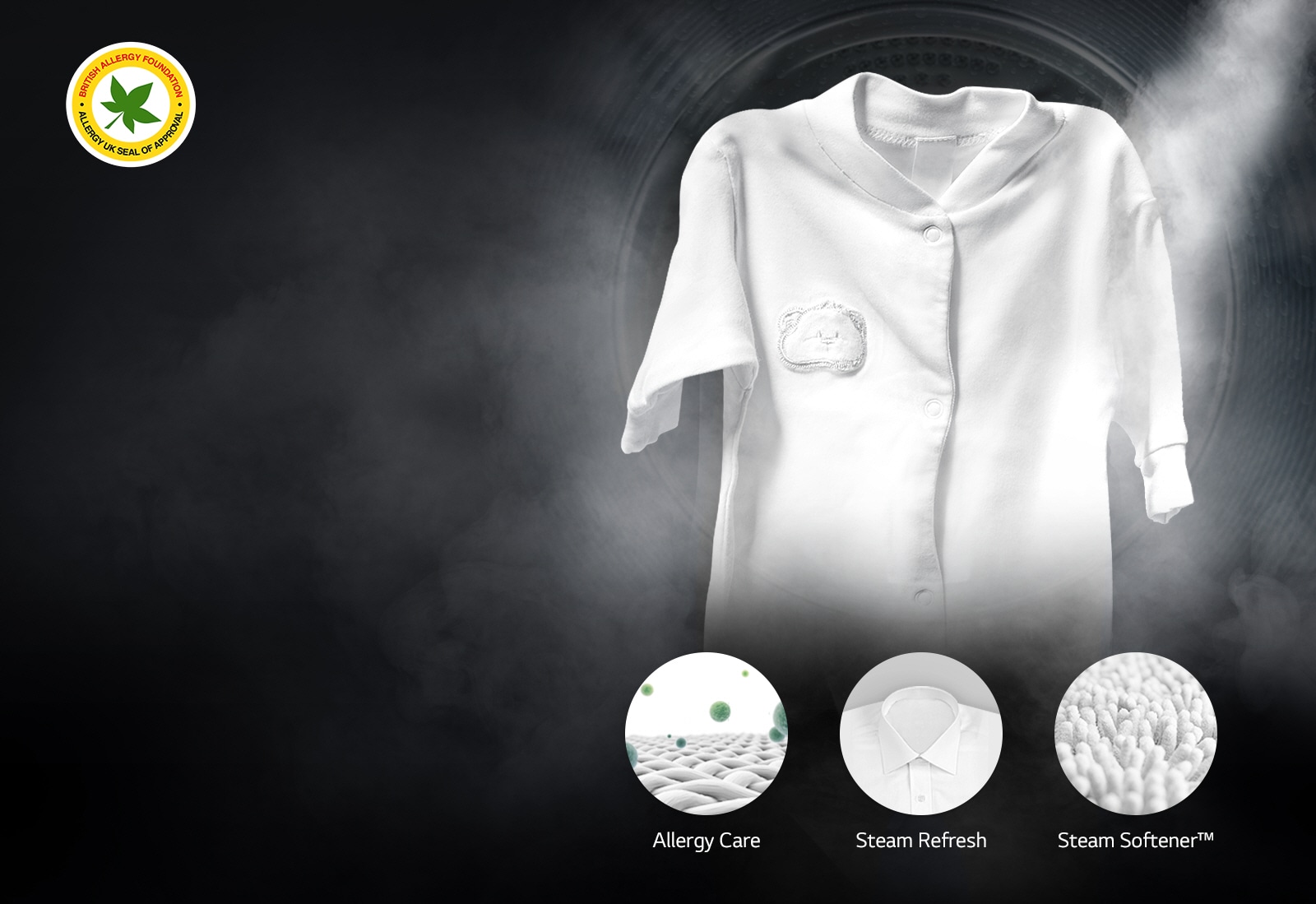 99.9% ALLERGENS
REDUCED
with True Steam™
Three-in-one True Steam™ technology: Allergy Care removes allergens from clothes by optimal temperature control.
Steam Refresh freshens up clothes in just 20 minutes – less wrinkles and fewer odors without any ironing. Steam Softener™ only uses pure True Steam™ water, the most hygienic softener ever. Ideal for baby and sensitive skin.
Smart Diagnosis™
LG's Smart Diagnosis™ is a fast and easy way to troubleshoot issues
without having to call a technician. Simply call the LG Customer Service Helpline
and place the phone on the appliance. The appliance then communicates with a
computer that diagnoses the issue within seconds and provides an immediate solution.
SMART CONVENIENCE WITH NFC
Tag On lets users download new wash programs to a smartphone, such as Wool, Baby Care or Cold Wash. Tap the NFC Tag On symbol to install the program on the machine. Cycle Download stores up to 20 cycles and annually updates downloaded cycles. Smart Diagnosis quickly troubleshoots almost any minor issue before it becomes a bigger problem.